Donald Trump might no longer be the President (2024?), but you can get your hands on a limited edition gold or silver plated Trump coin.
This coin is a symbol of President Trump's victory and success.


Get your own FREE Gold or Silver Trump coin at HERE!
Here are some news stories that might be of interest. Most articles will be more or less summarized in the headline. You can skim the headlines and summaries, and click the links if they are of interest. Keep in mind, many of these reports are products of the Fake News, so although they will be what people are hearing and talking about, there is no guarantee any one of them is necessarily correct, and we have had cases of outright lies make it onto these pages, especially about President Trump.
Don Jr's twitter feed embed:
No Q. You can see Q's posts aggregated live, and new ones which may have gone live after our print deadline at http://www.qanon.pub
__________________________________________
Pennsylvania Republicans launch election audit, solicit testimony on 'improprieties.'
Sidney Powell and 'Kraken' lawyers asked to pay more than $200,000 to cover the opposition's lawyer fees in Michigan fraud case.
FNC's Chris Wallace says of those who think there was election fraud,  'I don't, frankly, want to hear their crap.'
Co-defendants unsealed in SDNY case against Epstein include Beyonce, Kanye West, Disney, Miramax, and Weinstein, among others.
Prince Andrew visits Balmoral, with lawyers chasing after him in an attempt to serve lawsuit papers on him.
Video shows execution-style hit in Queens done by a gunman who was disguised as an Orthodox Jew. Notice in the pic below, during the entire hit, just as the target approached their car (upper center), and the gunman initiated and went for his weapon (lower left), a single vehicle drove past both with at least a passenger side window open. I would put ten grand right now that this car was surveillance. It was doing an up-close drive-by, of the immediate moments prior to the hit, with covert video running. They knew the hit was coming due to previous coverage which had documented every facet of its genesis in minute detail. Also notice the white mini-work-van, upper left, with a big rear window pointed back in the direction of the shooting, as well as the car in front of the victim's, featuring a large vertical rear window. I will bet there were at least two other mobile camera platforms parked around the shooting recording. And yet the cops are reduced to releasing video and asking the public for help. Nobody will ever see the video except for the people who run the show, and probably enjoy the entertainment. Understand, if you cannot be a single hitter taking out a target the "government" (whatever that means) gives squat-fuck about, without a CIA-level surveillance op all around you, how much more difficult it will be to launch a revolution against that "government" (whatever that means). There will be no possibility of resistance until the surveillance is disbanded, and there will be no freedom until there is the ability to resist.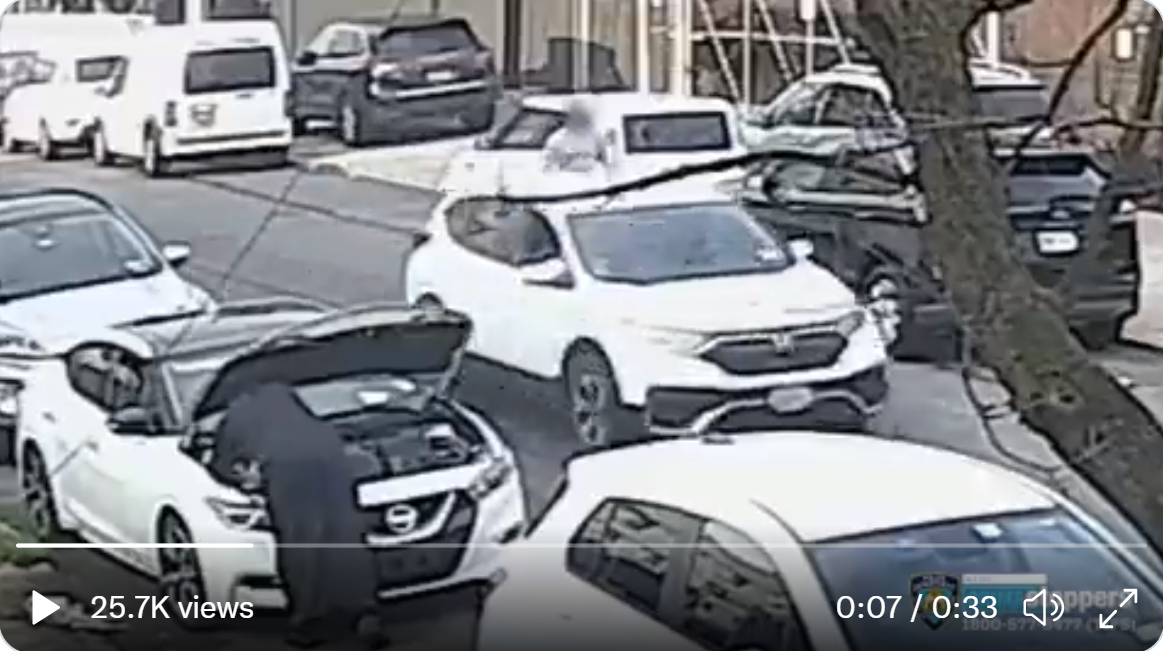 Professors from the University of Arizona and the University of Colorado, Colorado Springs are arguing that "success and merit" are "barriers" to the equity agenda. It has nothing to do with ideology. They need to get rid of meritocracy, so they can put their people anywhere. Those professors are in the network, carrying out orders to advance this shit.
USPS exempt from Biden vax mandate for 100 million workers. The White House had no response to this, but finally told one reporter they think USPS is covered under OSHA. But it felt like a desperate attempt to deflect attention. I wonder if USPS Inspection Service is actually the center of the US domestic surveillance program. A massive organization, assigned to handle secret messages and deliver them from person to person, which is strangely so powerful it is exempt from undesirable mandates that affect everyone else.
Rose McGowan says Newsom's wife approached her as an intermediary for David Boies, Weinstin's lawyer, offering to pay her off to make her go away.
The Senate's parliamentarian will hold a formal hearing on Friday where Democrats will claim they can insert four gigantic immigration amnesties in the pending $3.5 trillion budget bill.
Vox Day covers Creepy Joe's sweeping Covid mandates and threats. I hate to cover this, because it is just a big distraction, but it also feels like part of the show, designed to turn the nation on Biden. I personally think they are lying about the vax numbers, and there are far more than 80 million unvaccinated, based on prior behavior. It would not surprise me if 60 or 70% of the population or even 80% has shunned the vax. Clearly they could never admit that.
White House unvaccinated Americans are entirely responsible for Joe Biden's failure to stop the Chinavirus.
Biden says, "We're going to protect vaccinated workers from unvaccinated co-workers." Of course if the vaccine worked, the vaccinated workers would already be protected.
Biden says, "If these governors won't help us beat the pandemic, I'll use my power as president to get them out of the way."
Posobiec tweets "Kamala had little to nothing to do with the COVID speech today. Ron Klain and Fauci all had hands in. Jill wanted to 'go full Australia,' per WH official." He also says this has nothing to do with health, but rather was seen as an easy way to distract from his Afghanistan debacle.
Also Posobiec: "USSS, FBI and DHS task forces were set up ahead of Biden remarks to monitor "violent revolt speech" online, per US official." I would assume they are trolling for patsies, or lower IQs they can manipulate into committing attacks they can use for their political purposes. But they might just be looking to amass pretexts for surveillance, so it won't appear so illegal if it comes out. Or they might be thinking, if they upgrade the coverage of these people to harassment/diversion, it won't dawn on them it is a bigger operation targeting everyone.
Republican Governors and elected officials vow to fight the new rules.
Someone on Free Republic proposed using Roe v Wade to fight vaccine mandates. Either they give up on vaccines, or they give up on abortion. A waste of time though, when there are no law or rules, and everyone in the system is taking orders from Cabal. Hopefully there is some plan in operation. But if there is not, the only means of resistance with teeth is exposure of the surveillance. All these twitter celebrities who would fight you online if you proposed using Roe would go eerily silent if you brought up evidence of the surveillance. It is the weak link of the intel op which controls everything.
Los Angeles Board of Education approves vaccine mandate for all students aged 12 and older.
Pentagon won't say whether troops who refuse COVID vaccine could be dishonorably discharged.
Major study finds convalescent plasma doesn't help seriously ill COVID-19 patients.
Dr. Vladimir Zelenko says Google Executives are taking HCQ and Ivermectin.
Fury as Biden tries to let the IRS snoop on your bank accounts, Venmo, PayPal and crypto deals in plan that could 'violate the Fourth Amendment.' There was a comment on here, back after the election, written as a demoralized Trump supporter, asking why I wouldn't just give up and accept Biden won. I thought the question was crazy. I said because I had seen the surveillance, and could see the trajectory. There comes a point when things have gone too far, and can't go back. Years ago it was obvious to me things had gone too far to ever go back to the way they were, or at least the way they looked. I thought Cabal had fucked up, and just taken the surveillance and recruitment of civilians into the domestic network too far. Then there was the voter fraud of the election, which again, appeared as a blunder which was now inevitably going to come out. But as events unfold now, it is looking more and more like none of any of it was an accident, but rather it was all sabotage from within, designed to expose the intolerable, and remove it from the nation. I still don't see how all of this ends with a peaceful seizure of power from Cabal, but we will see.
The Australian government has warned unvaccinated citizens that they will remain in a state of lockdown forever, while their vaccinated counterparts will get to enjoy some of their freedoms returning.
Australia's new Police powers allow them to control social media accounts and delete data.
WH staffers play 'Harry Potter' as Americans are trapped in Afghanistan.
Biden admin sues Texas over heartbeat abortion ban.
The mass arrival of Afghan invaders, many in need of medical care, wreaked havoc on Northern Virginia's hospital system — prompting a regional emergency response group to assume oversight after one hospital became overwhelmed with patients and federal officials lost track of where some Afghans were hospitalized. Fortunately healthcare doesn't cost anything.
Afghan refugees leaving U.S. bases without being fully vetted.
Biden admin disconnects the State Department help line for Americans or SIV holders stranded in Afghanistan seeking to escape the terrorist regime.
George W. Bush Center demands we, "Learn how to support the resettlement efforts for the people of Afghanistan."
Google has launched an "antiracism" initiative that presents speakers and materials claiming that America is a "system of white supremacy" and that all Americans are "raised to be racist."
People practicing Santeria may be dumping hundreds of headless goats in the Chattahoochee river in Georgia.
FBI files show a bodybuilder Fed Ex'd an offer to Kobe Bryant to kill his rape accuser for $3 million. Bryant's lawyer turned it over to Police, who stung the would-be killer.
Former New Jersey Gov. Chris Christie is reportedly launching a comeback tour — and insists Donald Trump will have no impact on his decision as he continues to weigh a 2024 presidential bid.
Winston Churchill charity erases his first name from its website over controversy about 'aspects of his life' and his views on race that are 'widely seen as unacceptable.'
Delta Airlines is giving the personal information of its passengers flying in and out of China to the country's communist government, according to the airliner's privacy policy.
China orders gaming giants to cut 'effeminate' gender imagery.
First US Navy carrier strike group to deploy with F-35C stealth fighters sails into the South China Sea.
Late Neanderthals used complex tool-making techniques.
Rand Paul calls for Fauci to be jailed for lying to Congress.
Majority of Americans support Manchin's 'strategic pause' on massive spending package.
Biden withdraws controversial ATF nominee David Chipman after bipartisan concern. Q said our guns were safe.
We are fortunate to be getting regular statements from President Donald J. Trump to lift our spirits, which we can post here, straight from his News Aggregator on his website located here, complete with its own news stories. You can also get more statements from President Trump via email by signing up here.
09/09/21
Congratulations to Greg Gutfeld on having the number one Late Night Show on television, including the exhausted, low talent, and highly overrated Network shows. I would give an even bigger congratulations if he had tougher competition because beating haters who do comedy should not be a very difficult task. Like so many others, they will continue to fall!
09/09/21
I strongly endorse Republican House of Representatives Candidate Harriet Hageman from Wyoming who is running against warmonger and disloyal Republican, Liz Cheney. Harriet is a fourth-generation daughter of Wyoming, a very successful attorney, and has the support and respect of a truly great U.S. Senator, Wyoming's own Cynthia Lummis. Harriet Hageman adores the Great State of Wyoming, is strong on Crime and Borders, powerfully supports the Second Amendment, loves our Military and our Vets, and will fight for Election Integrity and Energy Independence (which Biden has already given up). Unlike RINO Liz Cheney, Harriet is all in for America First. Harriet has my Complete and Total Endorsement in replacing the Democrats number one provider of sound bites, Liz Cheney. Make America Great Again!
Invite other people to anonymousconservative.com because if government makes something free nobody has to pay for it.
* This article was originally published here

Don't miss out on your chance to get these coins FREE!